After all the stress and nail biting of inspections and mortgage approval and closing, settling into a new home can be fun and exciting. Whether it's your first home or not, it's always fun to put your mark on a place that's yours. In addition to unpacking boxes and hanging up new curtains, there are five things you should do when you move. We've not only compiled the list for you but also solid reasons for why you do these things.
Locate the nearest hospital, police station, and firehouse.
With the wonderful services of 911 just a phone call (and now a text message) away, you may be wondering why you should know exactly where these places are. The answer is simple: always be prepared. You may have an accident that doesn't require 911 assistance but still requires you to get to the hospital sooner rather than later. If someone is following you, it's best to go to the police station instead of going home and calling for help. Knowing how close your home is to a fire house can not only save you quite a bit of money on your home owner's insurance but fire fighters are almost always trained in first aid and emergency assistance as well as fire fighting.
Change the locks.
The Sellers gave you twelve copies of the house keys at closing and told you that was all of them and they may be telling the truth but what if they forgot to collect copies from friends and family? What is they didn't change the locks to the house when they bought it? The best way to ensure your peace of mind is to spend the money and change the locks. You can always have a locksmith simply rekey the lock or you can take the opportunity to put your own touch on the house with a whole new set. The choice is yours and can fit every budget.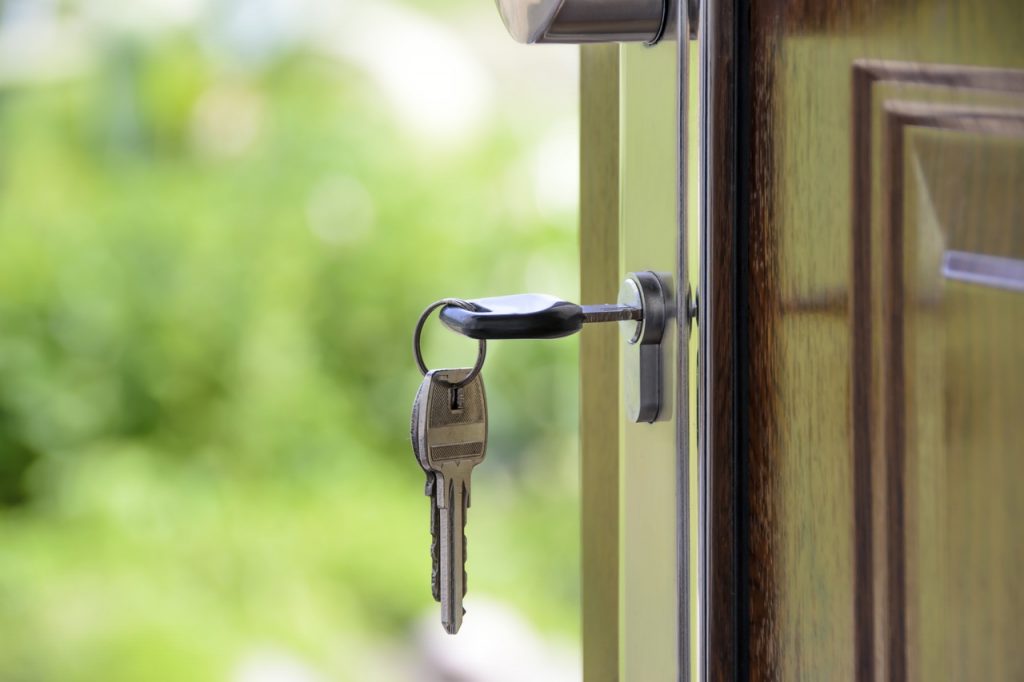 Setup utility services.
This really should be done prior to you closing and many times your closing company will handle this for you (for a fee of course). If for some reason, you or the closing company hasn't set up accounts for utility services in your name do it immediately. You don't want to be halfway through unpacking on your first night and have the lights shut off or try to take a shower on the Monday after moving in and find out the water service has been shut off. Most utilities can be set up over the phone and very few require a deposit.
Clean.
Before you bring a single box into your new house, clean it from top to bottom. Sellers are only required to leave the house to the Buyers in broom swept condition. Frankly, that leaves a lot of room for interpretation. Besides simply dusting and mopping, scrub the bathrooms and kitchen and be sure to clean out closets and cabinets of dust and crumbs. You'll never get another chance to really deep clean your house again without anything in it.
Introduce yourself to the neighbors.
If you have good neighbors chances are they'll make the first move and welcome you to the neighborhood but if you're in and out of the house and run into someone be sure to offer a "hello" or go over and introduce yourself. You'll be living within close proximity for at least a few years, it can benefit you both to be on amicable terms.
These five simple steps take very little time to complete but will ensure you home life is safe, clean, and enjoyable.