Spring is unofficially here and with the warmer temperatures and more daylight comes pest problems, both inside and outside your home.  Below we have the most common pests you'll encounter through the spring and summer and ways to address an infestation and prevent it in the future.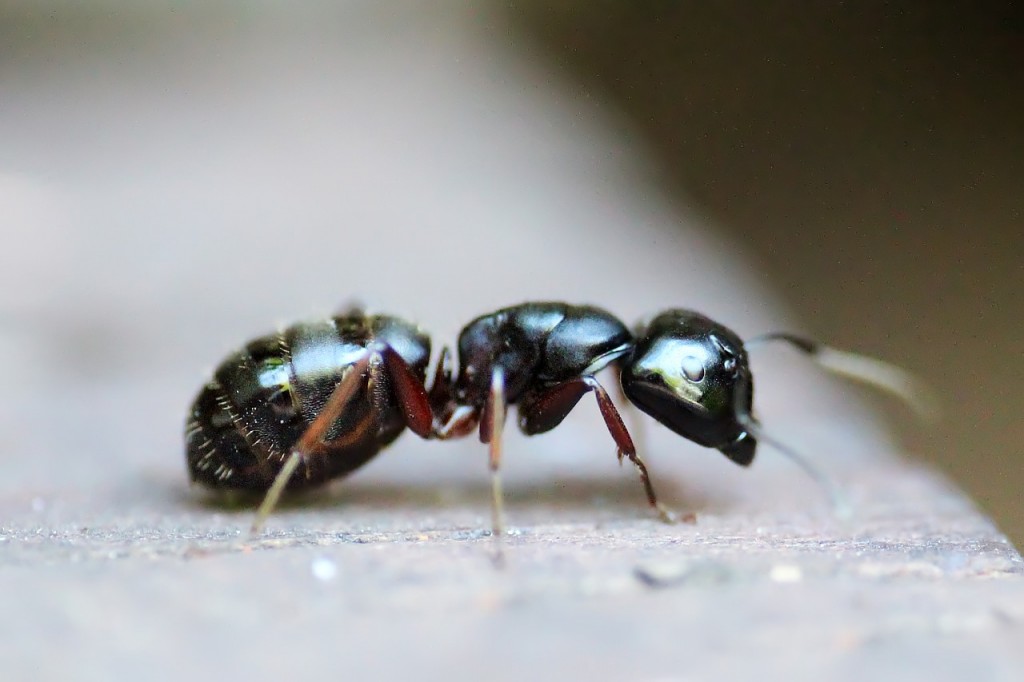 Ants.  Ants are probably the most common pest problem and one of the most difficult to fully eliminate.  Ants live underground in colonies and will find their way into your home looking for food.  If you see one or two ants, you can almost be guaranteed there are more lurking around your home or property.  The best solution is to hire an exterminator to eliminate the colonies outside.  Keeping food, including pet foods, in sealed containers is a good preventative measure and any food messes should be cleaned up immediately, both inside and outside.
Bees/Wasps/Hornets.  If you have a garden of any kind, you'll actually want to have some bees around to help pollinate your flowers and plants but if they've set up home too close to your home it can become a safety issue, especially for someone who may be allergic to bee stings.  Wasps and hornets are even more of an issue because their stings are painful, they can sting multiple times, and can happen if they feel threatened even if you're not aware of them.  If any one of these insects creates a hive or nest inside your home, you could be dealing structural damage, too.  If you find a nest out in the open (in a tree, hanging from an eave, etc.), you can remove the nest or hive yourself by using insect spray found at your local hardware store.  If the nest or hive, isn't readily accessible or you're allergic, again it's best to call a licensed exterminator to handle it.  To reduce the likelihood of your property becoming reinfested, you should make sure all loose siding is sealed and any debris like railroad ties and fallen tree limbs are removed.  Some wasps are also attracted to meat, so be mindful of what you leave out while grilling and also what you may put into a compost pile.
Mosquitoes.  Almost everyone is familiar with mosquitoes and while you can't eliminate them entirely from your backyard, you can take steps to minimize their presence and their bites.  Make sure there is never any standing water on your property, this is prime breeding ground.  You can spray your yard with insecticide to reduce the number of mosquitoes living in your grass and keeping your vegetation pruned at all times to can also help reduce their presence.  Using tight screens in your windows and doors will help keep the insects from finding their way inside your house.  Protecting yourself is important as well since mosquitoes can transmit serious illnesses.  If you'll be working outside, lightweight long sleeves and pants are an effective measure.  There are also skin sprays available at most stores that repel mosquitoes and other insects.
Fleas. Many people think of dogs and cats when talking about fleas but the truth is fleas will bite humans just as easily as they would an animal and they can quickly overrun your home.  If you suspect your home is infested, hire an exterminator to eliminate the infestation is your most effective option.  To keep the fleas out, make sure your pets are routinely treated by their veterinarian.  You should also vacuum all floor surfaces frequently to remove both the flea eggs and larvae as well as the dust and debris that makes a comfortable breeding ground for fleas.
If you take the necessary steps to prevent these pests from finding their way into your home, you'll have more time to enjoy the warm weather in the coming months.