Flooding is the most common, most destructive, and most costly natural disaster on Earth. It effects a wide range of areas and flash floods can happen anywhere. With such a destructive force, it can seem impossible to protect yourself and your property for the wrath of water but there are steps you can take.
Before a Flood
Before flooding is ever an immediate concern you want to evaluate your family's proactive response and proactively protect your property. Your family should have an emergency evacuation plan in place. This plan should include several ways to safely leave your home and immediate neighborhood and a final destination. For your property, you should have your property examined to see how water flows and if necessary make the necessary repairs and upgrades to ensure water flows away from your home. If you live in a floodplain you will be required to obtain flood insurance. Flood insurance is available to almost any consumers seeking it, including people who rent.
Threat of a Flood
Floods can happen quickly, especially flash floods. It's important to be aware of the situation should your area fall under a flood watch. During a flood watch, it's a good practice to remove or secure any items outside that could be dislodge by flood waters. You should also locate your bag of first aid and emergency supplies and secure it somewhere you can readily access it. Some municipalities will instruct residents to disconnect their electric and/or gas services at the breaker or main valve if the threat of flooding is imminent.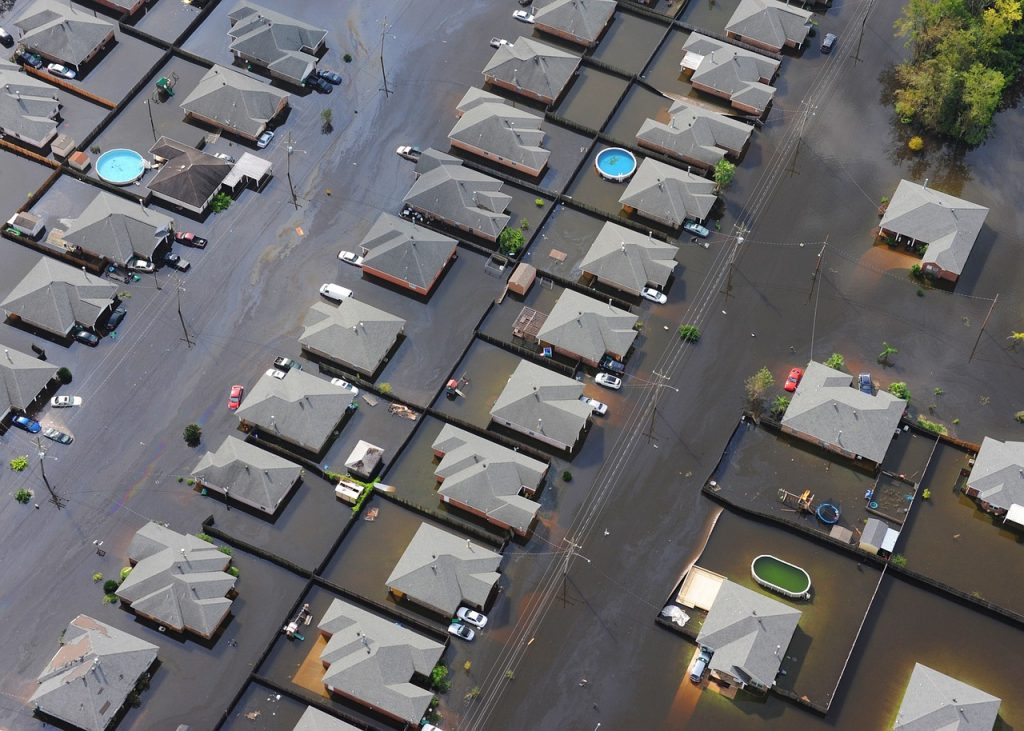 During a Flood
Adhere to all instructions by emergency responders and law enforcement. If an order for evacuation is placed for your area follow it. While evacuating do not drive or walk through standing water. According to Ready.gov, just six inches of moving water can knock over an adult and one foot of water can sweep away a car. Many of the fatalities attributed to floods are people who attempted to cross water and were overcome. If you are in a structure that has been inundated with water, do not touch or use any electrical appliances; if it isn't safe to leave the structure, go to the highest point and make your presence known to first responders by using a piece of clothing or other material to signal for help.
After a Flood
The threat to safety is not over immediately after the waters begin to recede. You should not return to your property until instructed to do so by law enforcement or emergency responders. Likewise, do not assume that drinking water is safe until informed as such. Bottled water is your safest option for potable water but boiling it is also an option. You should still avoid walking or driving through standing water as it may contained harmful bacteria and raw sewage, it may be full of debris, and the ground underneath of it may not be sturdy. If your property has been damaged by a flood, take pictures and document all that has been damaged for insurance purposes prior to discarding it.
In Florida, residents are potentially at risk of flooding from hurricanes and weather systems that inundate the area with rain. Take the necessary precautions before, during, and after a flood to ensure that you and your family remain safe.