Fourth of July celebrations feature all the best that summer has to offer: grilling, outdoor activities, and fireworks. With any activity, there are simple and common sense safety tips that will keep you and your family safe and able to enjoy a fun Independence Day.
Grilling
If you're planning on a simple meal of hamburgers & hot dogs or going all out with smoked rib, you need to keep an eye on your grill at all times. Children and pets should be kept away from a hot grill; keep in mind the grill can be hot for hours after the flame goes out. You should never grill inside a house, camper, or tent and should keep the grill at least ten feet away from your house, trees, and bushes. To prevent burns, you should use long utensils and oven mitts. Finally, use a meat thermometer to make sure your food reaches the correct temperatures before serving.
Outdoor Activities
The sun, the sand, the water…what's not to love about Tampa Bay in the summertime? No matter what you choose to do outside, you should always practice good skin care and wear a broad-spectrum SPF sunblock. Sunburn isn't the only thing you need to worry about either; heat injuries such as heat exhaustion and life-threatening heat stroke. Staying hydrated, keeping to the shade, and taking numerous breaks during your activities are good practices to keep you safe in the high humidity and temperatures.
If you'll be swimming, we recommend you follow our water safety tips. Rip currents are of particular concern for beach swimmers. If you find yourself caught in a rip current, experts say you should not swim against the current to get back to the beach; instead you should swim parallel to the shore until the current weakens and then attempt to swim to the beach.
You should also be mindful of the presence of wildlife and respect their habitats. Always give wildlife a wide berth if you encounter them. Staying to marked trails and away from overgrowth will help prevent any unexpected run-ins with wild animals and keep you from coming into contact with less than desirable plants like poison ivy, sumac, and oak. Using a bug spray with DEET in it will help repel bugs and insects. Once you come inside from a day out, you should always check your body thoroughly for ticks.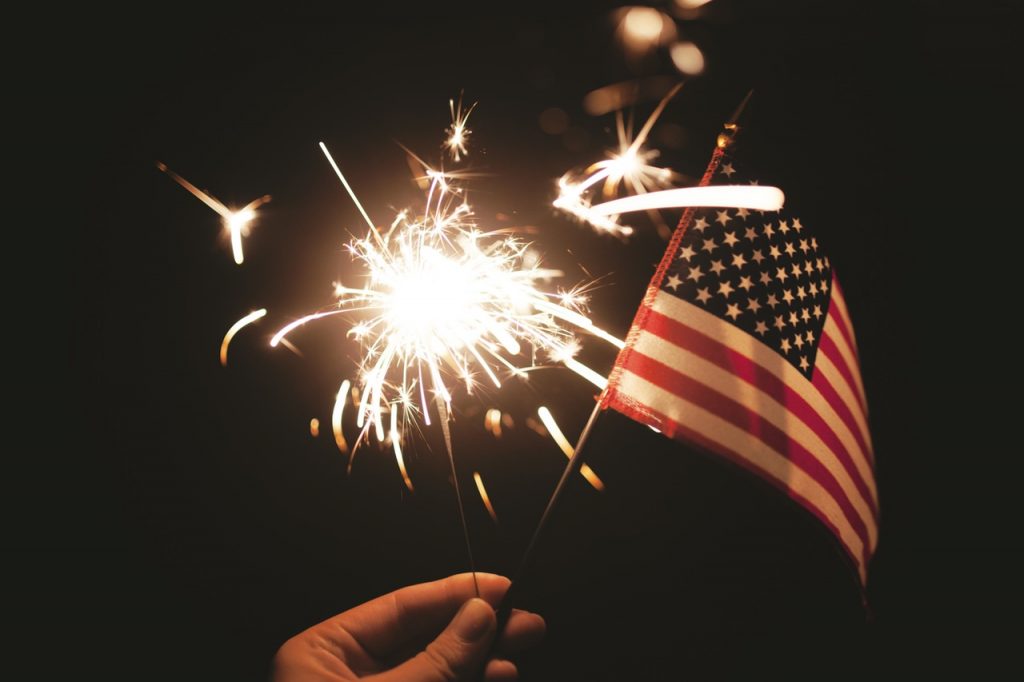 Fireworks
What would the Fourth of July be without any fireworks? While they're synonymous with the holiday, most fireworks are actually illegal for individuals to own. Fireworks that fall under the "sparkler" category are legal for individual use these include sparklers, fountains, snakes, and glow worms. The Florida Fire Marshal publishes a list of approved fireworks every year. Those retail outlets that do sell fireworks that do not fall under this category will most likely ask you to sign a waiver. If you're found to be using banned fireworks you could face a $1,000 fine.
When using fireworks be sure that age-appropriate children are thoroughly supervised and small children do not have access to the fireworks, used or unused. A water source should always be nearby to douse used fireworks and help prevent a fire from breaking out. Fireworks should never be pointed or thrown at another person and should be used in an open space.
There you have it! Some easy and common sense Fourth of July safety tips that will let you and your family enjoy the holiday and avoid any major mishaps.