Maybe your new year's resolution was to clean out your garage or purge your house of everything that you're no longer using. Maybe you're preparing your home to list for sale. Whatever your reason for clearing out your shelves and closets, you'll most likely need to dispose of household hazardous waste. "Household hazardous waste" sounds foreboding but you may be surprised to find out that everyday items like light bulbs and batteries are considered "hazardous". Below we'll cover the most common hazardous wastes found in a home and how to dispose of them properly.
What is household hazardous waste?
According to the Florida Department of Environmental Protection, household hazardous waste is defined as any item that is ignitable, corrosive, reactive, or toxic. This definition includes items such as batteries, paints, household cleaners, paints, solvents, pesticides and herbicides, and even CFL light bulbs due to their mercury content.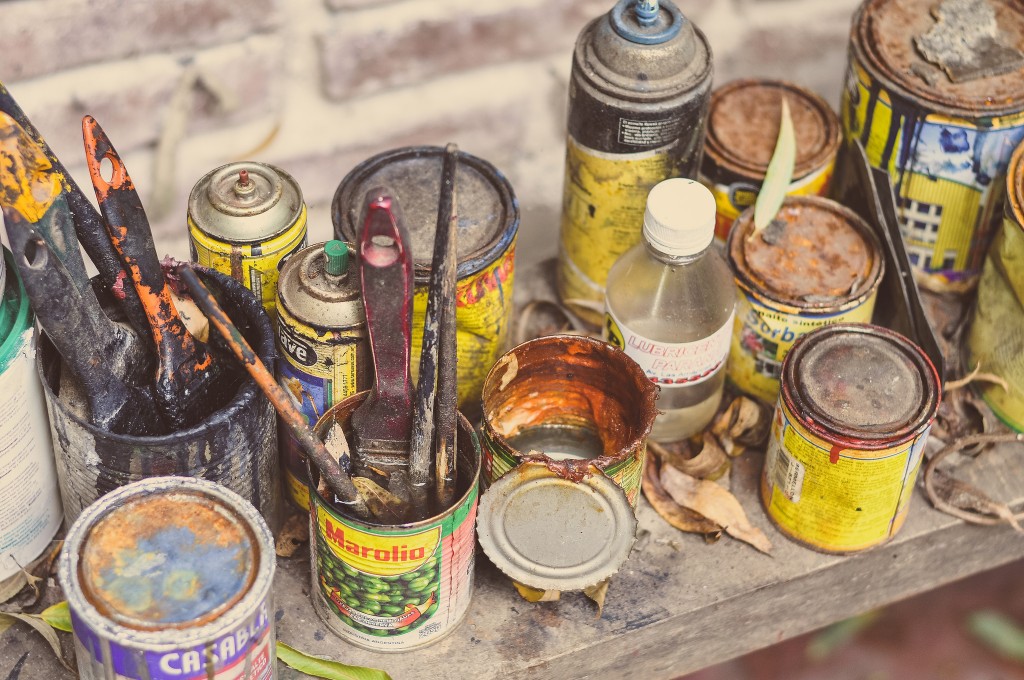 How to dispose of these items.
Because these items pose a hazard to either the environment or people, you should not dispose of these items in your regular garbage nor should you pour any liquids down the drain or flush them down the toilet. Both Hillsborough County and Pinellas County have hazardous waste collection sites that are open six days a week.
Prior to taking your items to a collect site, you should label each item you intend to dispose of and ensure that the contents are secured, if possible keep the item in its original packaging. You should not mix any chemicals or liquids together. For batteries, you should cover the terminals with tape or store them in secure containers to prevent short circuits or arching.
What isn't considered household hazardous waste?
Items such as medication, prescription and over the counter, biomedical and sharp (needles, etc.) items, explosives (including guns), and radioactive materials should not be brought to hazardous waste collection sites. In the event you need to dispose of these items, you should contact a medical services for biomedical and sharps waste or the local sheriff's office for prescription medication and weapons disposal. If you have questions about a certain item, you can always contact the local hazardous waste disposal office for more instructions.
Many of these items can actually be recycled either for reuse or repurposed entirely. For those items that cannot be recycled, the officials at the collection sites will ensure that these items are disposed of properly so as to pose the least amount of harm to people and the environment.