Social media is everywhere and being used for more than just connecting with friends and family.  From sharing pictures on Facebook to tweeting a funny quip on Twitter to pinning that great recipe on Pinterest, the majority of Americans use some form of social media every single day.  Why not employ these platforms to help you buy or sell a home?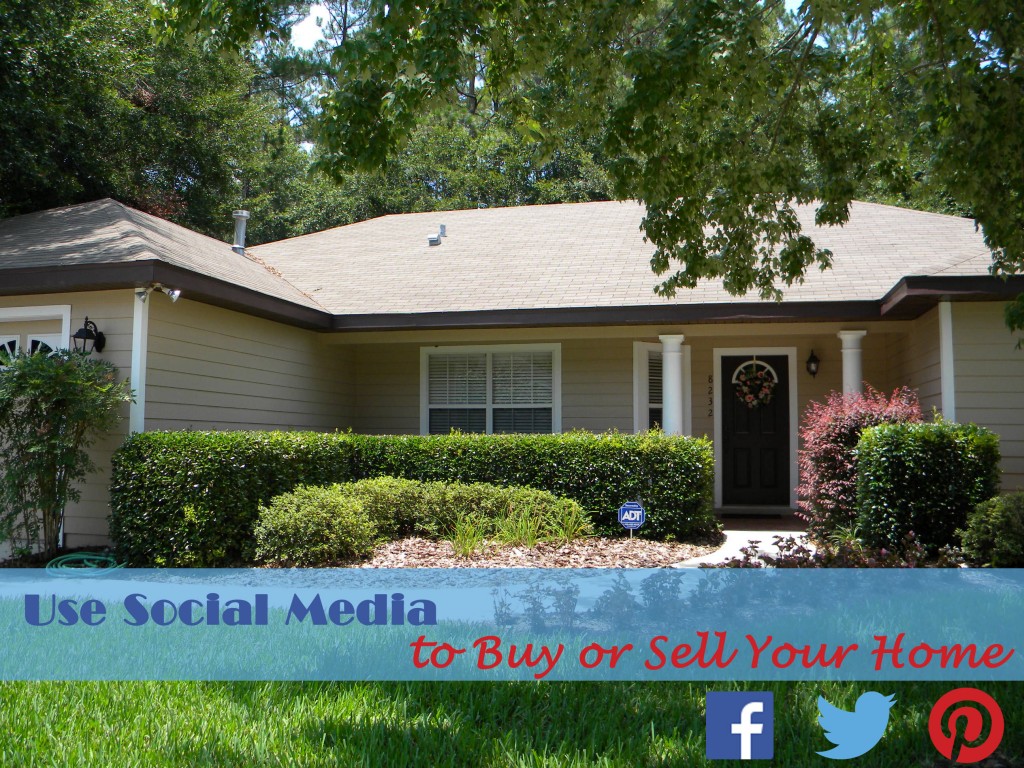 Buying a Home
Well before a person starts looking at homes, a buyer should have a good idea of what they want to buy.  Pinterest is a great tool for home buyers.  They can search through hundreds of pictures of homes and pin the ones that appeal to them the most.  Buyers don't need to limit themselves just to homes in the immediate area they're interested in either.  Pinning particular homes styles or specific features will help your realtor keep an eye out for new homes that appeal to you as they come on the market.  A word of caution though, buyers should avoid pinning interior designs that appeal to them or save them to a separate board.  You may love the colors or accents in one photo but hate the architecture of the room and this can cause confusion for your realtor as he or she searches for properties.
Another way to use social media when looking for a new home is to network through Facebook and Twitter.  This is especially helpful for buyers who aren't from the area they're intending to buy in.  Put up a status on Facebook asking friends if they know of great school districts, lively urban neighborhoods, or whatever you may be searching for in the area you'll be moving to.  You can search Twitter using hashtags for information or recommendations as well.
Selling a Home
Facebook and Twitter are great ways to find real estate agent recommendations.  Sellers can also see if the agent has a review on sites like Yelp, although keep in mind not all reviews are fair or accurate.  Once your home is listed ask your realtor to share photos of your home's listing on his or her Facebook page and see if he or she would be willing to reshare several times over the course of the listing.  You should also share the listing photos (with contact information for your realtor) on your Facebook page.  You can tweet the link to your home's MLS listing page and use hashtags for your town and any identifying feature you want to highlight (bedrooms, bathrooms, pool, etc.).  Don't spam your friends though, limit your sharing to once a month or once for every change to the listing (price reduction, open house).
Some Sellers have gotten creative and created a Pinterest board dedicated to their home.  Some have pinned pictures of different events held at their home (think holiday gatherings, BBQs) to highlight the best their home has to offer and what the home looks like throughout different seasons.  These boards often include highlights of the neighborhood (schools, farmer's markets, local events) to make the area all the more appealing to a buyer.  If you do this, make sure each pin directs back to your home's MLS listing page so the home's information and your realtor's contact information can be readily accessed.  Use the description portion of pins to detail what you're pinning and why it should stand out to a buyer.
With some creativity, you can harness social media to do some work for you and your realtor.  You can find Chris Hounchell & Associates on Facebook and Twitter.