It has been a whirlwind year filled with some great things and some not so great things. In the end, we had another excellent professional year, and our team couldn't have done it without you. The customers, professionals, coworkers and peers that we've interacted with have contributed to the wonderful success our team has enjoyed over the last 365 days.
Looking ahead, we have big plans for 2017, and that includes being YOUR Realtor of the year. Our goal is to meet all of your real estate needs, and that can go well beyond just buying and selling. Don't be afraid to reach out to our team, as no question or need is too small for our attention.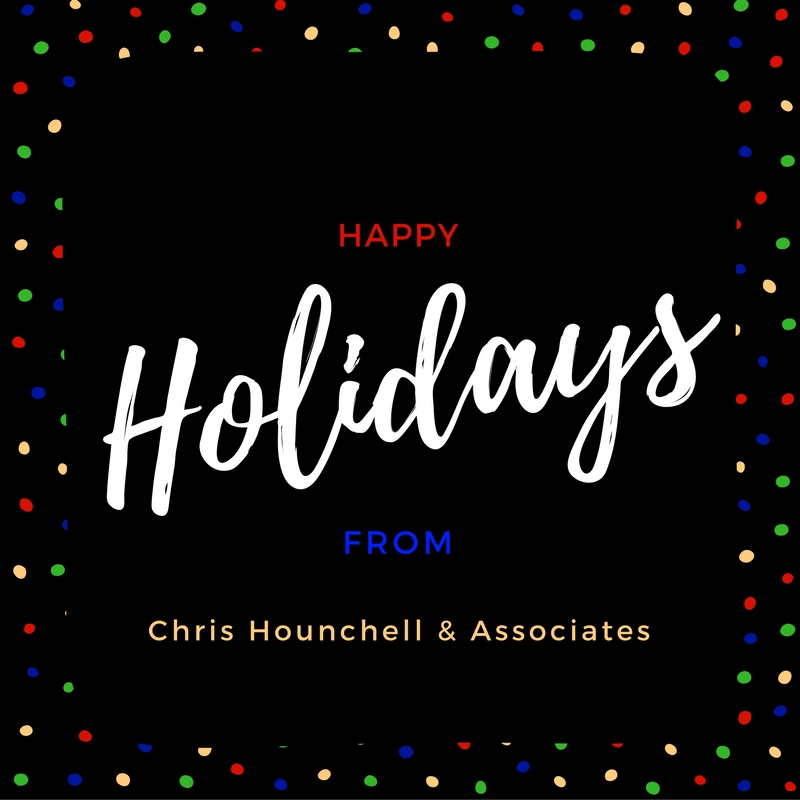 We also want to wish each of you a happy and safe holiday season. We hope that you're able to take some time to reflect on the year, and refresh yourself for the brand new year that awaits us.
Happy holidays and best wishes!
Chris Hounchell and Associates