The holidays are upon us!  For many of us that means, we'll be in and out of our homes rushing to stores for gifts and then out to parties and gatherings for what feels like the entire month of December.  Some people will even be away from their homes for visits with far away relatives and friends.  And while you're enjoying your time away from home, burglars are in their busy season.  In fact, as of 2012, the FBI reported that 400,000 burglaries take place between the months of November and December.  Between the draw of newly gifted electronics and jewelry and the higher likelihood that home owners won't be home, burglars are ready to reap the rewards.  Whatever your plans for the holiday season are, keep home security at the top of your priority list.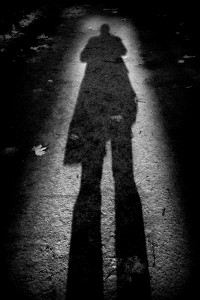 Lights.  Keeping your home lit at night is a great deterrent for thieves.  Not many are willing to take a chance that you many not be home even if the lights are on.  Automatic timers are an inexpensive and reliable way to make sure your lights are turned on even if you're not there.  Make sure your outside lights over doorways and garages are also on.  If you live in a secluded area or have a large property you may want to consider motion detecting lights.
Lock Up.  It seems like a very obvious suggestion and it is but many people may forget to lock the backdoor or garage if they're in a hurry to get out the door.  It's also a good practice to look the door once you've entered your home.  Make sure you check to make sure your windows and sliding doors are locked.
Keep Your Outside Clear.  Make sure your hedges and bushes are trimmed and not crowding around your doorways; this will prevent providing a hiding spot for a would-be burglar.  Store ladders and step stools inside your home, garage, or a locked shed when not in use.
Reduce visibility.  Keep your electronics and other valuable possessions out of direct view of windows.  If you're traveling, you may want to consider removing TVs, computers, and other equipment to an interior room so that it can't be seen from the outside.
Traveling.  You'll want to be extra cautious before you travel during the holidays.  Limit the amount of information you share about your vacation online and with anyone who isn't "need-to-know".  Continue to using automatic lights and security systems as you normally would.  If you'll be gone longer than a weekend, consider having your mail and newspaper deliveries stopped for the duration of your trip.  You can also contact your local police department to see if they'll provide security checks on vacant homes.
Don't become lax in your home security procedures during non-holiday months either.  Burglars usually rely on an opportunity to present itself before striking their target.  If you maintain your home's security throughout the year, you'll be less likely to become a victim.