Hurriance season is less than a month away. Until last year, it had been ten years since Florida was struck by a hurricane and that left many people complacent and unprepared for Hurricanes Hermine and Matthew . We're about to bring you up to speed on what you should do before a hurricane ever forms and when the threat is imminent, and after.
Before a Hurricane
We've previously written a hurricane preparedness guide that covers what you should do prior to the threat of a hurricane. We recommend that you refresh yourself with these tips every year and take stock of your supplies, replenish those that have expired or been exhausted, and update your evacuation plans.
If a hurricane is targeting your area, heed the evacuation requirements from officials. If you don't and need emergency assistance during the storm, you may not receive it until it's safe for officials to respond. You should survey your property and secure any items that are loose and could become airborne due to high winds. Many property owners also board up or tape their windows. This isn't just to prevent the windows from breaking but if they do break, shards of glass will be more readily contained. You'll also want to fill up a bathtub with water. If water service is interrupted, you'll be able to use the water to wash your hands or flush toilets.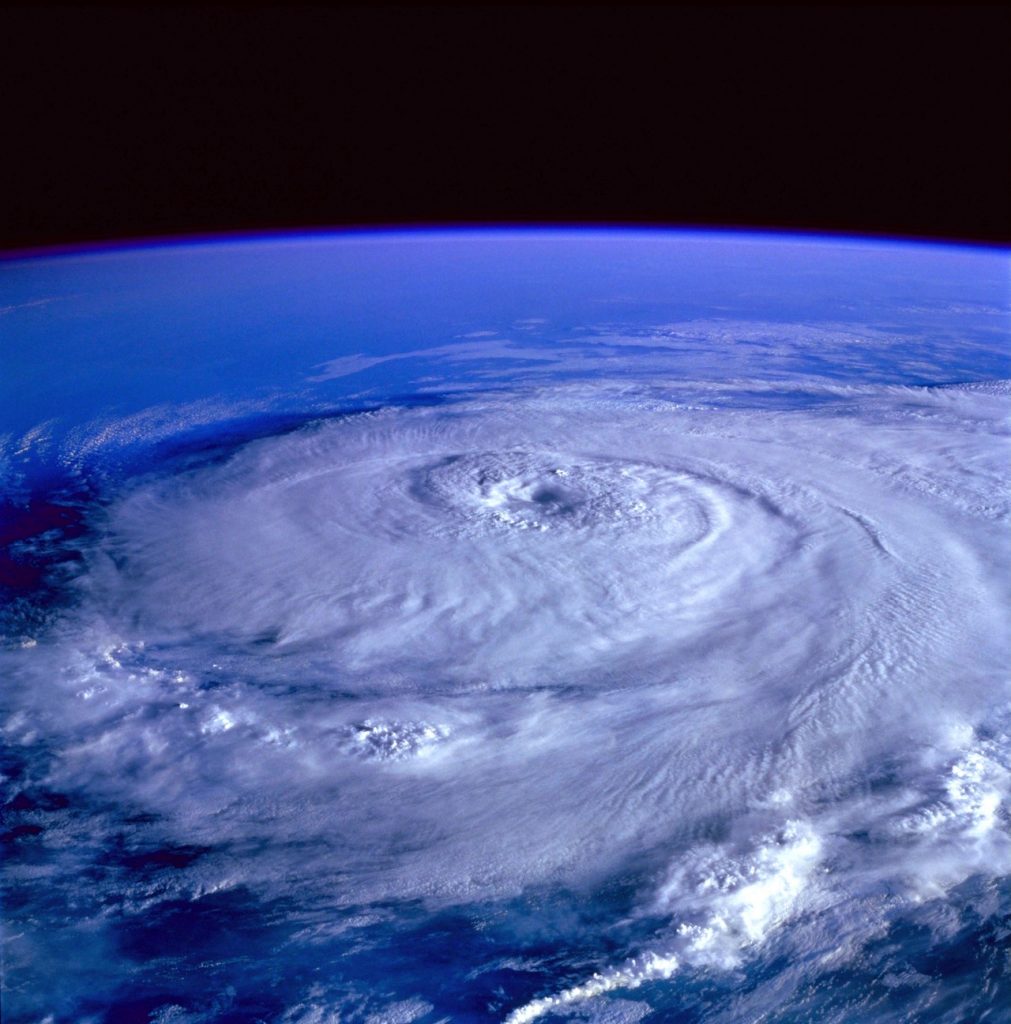 During a Hurricane
If you haven't been ordered to evacuate or have ignored the call to do so, you should remain away from all windows and doors. Closing your blinds and curtains also will help prevent a spray of shattered glass should a window or door break during the storm.  It's good practice to constantly monitor the current status of the storm and any changes to evacuation orders either through television or radio. Rain and high winds aren't the only concerns with a hurricane; tornadoes are also spawned off of the storms and can form quickly. Interior and low-lying rooms are the safest place to be during this threat.
Hurricanes are two part storms. As the eye of the storm passes over your area, it can give the allusion that the storm has passed and it's safe to venture outside. Under no circumstances other than direction from officials should you go outside during the calm of a hurricane. The eye can pass over the area quickly and leave you unprepared or unable to return to safety.
After a Hurricane
Connect with family and friends as soon as possible after a hurricane to inform them of your safety and your location. This will help lessen the concerned calls first responders receive from worried loved ones. If you've been evacuated from the area, you should only return after being instructed by officials.
Flooding is a concern during and after a hurricane. We have safety tips on how to deal with flooding.
You should schedule a professional to come inspect your home for any damage after a hurricane. Even a minor leak can cause severe damage later if left unnoticed or unresolved. If you need to file a claim with your insurance company, take picture of the damage and don't discard anything unless directed to do so by your claim's representative.
Even with the technology available to meteorologists today, hurricanes remain unpredictable forces of nature. We hope these tips for before, during, and after a hurricane keep you and your family safe.