Where would you expect to find the world's longest sidewalk? Monte Carlo? Paris? London perhaps? You might be surprised to find that it's actually right here in the Tampa Bay area. Bayshore Boulevard holds the record. It is Tampa's main waterfront thoroughfare running from the Hillsborough River just west of downtown and four and a half miles south to the east side of MacDill Air Force Base.
Bayshore Boulevard is a gently meandering urban greenway offering views of Tampa's skyline, the waters of Tampa Bay, and also forms the eastern and southern boundaries of Hyde Park. Hyde Park is one of Tampa Bay's most historic and much sought-after neighborhoods. This upscale residential neighborhood is home to Hyde Park Village, one of Florida's most fashionable shopping, dining and nightlife destinations.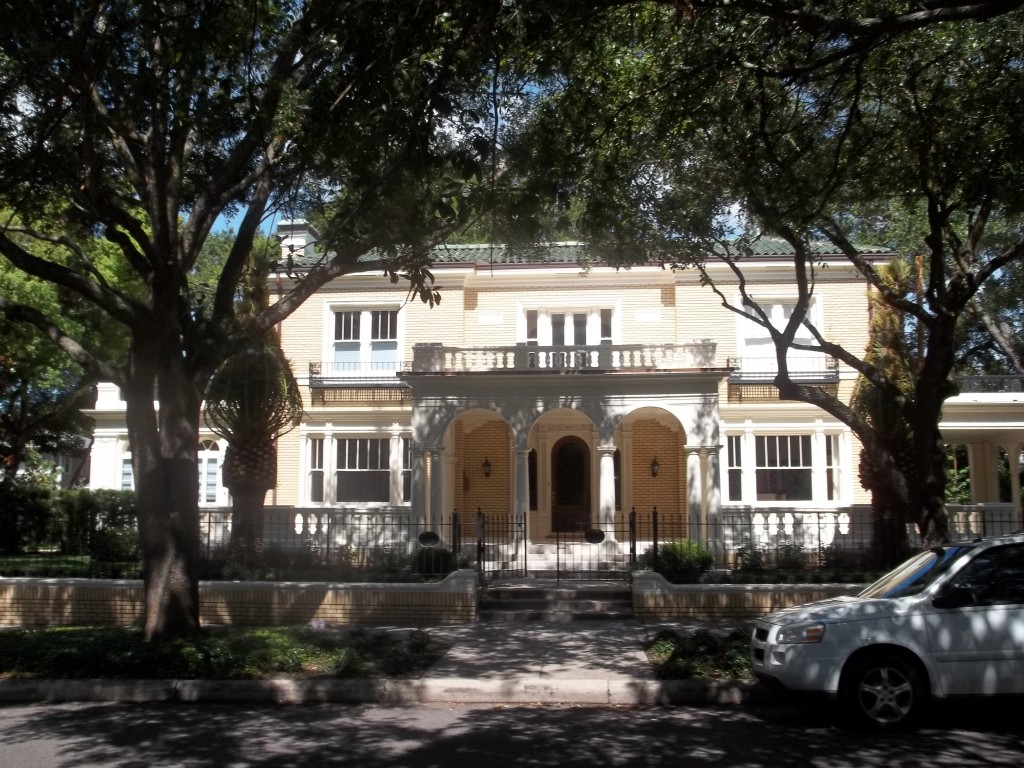 The neighborhood of Hyde Park, adjacent to the University of Tampa and the city's bustling downtown area, got its start in the 1880s when railroad tycoon Henry Plant, builder of the Port of Tampa, financed the building of a bridge spanning the Hillsborough River where Kennedy Boulevard is today. The first house appeared in 1882 and rapid growth followed.
Large citrus groves covered originally covered the majority of the area. By 1910, the groves were gone, the area was subdivided and large revival-style homes were being built. The area flourished until the Stock Market Crash of 1929 when the entire country was plunged into the Great Depression.
Following World War II, Hyde Park underwent renewed growth, but at a much slower pace as a majority of the real estate development was to the western and northwestern "rural" areas. The 1970s and 1980s witnessed a renewed interest in more "urban" living, together with gaining popularity for architectural historic preservation. Since then, Hyde Park has enjoyed a reputation as one of the most desirable neighborhoods throughout the Tampa Bay area.
Hyde Park is the perfect place to live if you want to be in an established, historic neighborhood of distinctive homes, and be less than two miles from downtown Tampa where you'll find the Tampa Bay Times Forum, home to the National Hockey League's Tampa Bay Lightning, the Straz Center for the Performing Arts, The Florida Aquarium, The Convention Center and all that downtown Tampa has to offer. And just nearby are the Tampa Bay Buccaneers, Legend's Field, winter home to the New York Yankees and Ybor City. It's also one of Tampa's leading shopping, dining and entertainment destinations, where you'll find a diverse mix of both local original restaurants and leading national favorites. You'll find the big names stores as well as an eclectic collection of boutiques and creative one-of-a-kinders.
A bit newer on the Hyde Park scene is the area known as SoHo, or south of Howard Avenue. SoHo has become one of Tampa's leading entertainment destinations as well, and is home to the iconic Bern's Steak House. Creative epicurean takes are also cropping up in some of SoHo's new higher-end restaurants, and nightclubs offer an eclectic mix of music, cocktails and some great Hyde Park nightlife. Art galleries, cafes, cool boutiques round out the offerings, making SoHo a vibrant addition to Hyde Park's unique character.
Hyde Park Preservation, Inc., the neighborhood's recognized association of residents, is a strong advocate of historic preservation, and works closely with the City of Tampa to ensure that the area retains its character. They provide a Neighborhood Watch program, and help maintain many things like Hyde Park's signature street signs.
Ready to make Hyde Park your home? Contact us at 727-642-9107.
---
Editor's note: This post was original published in October 2013. It has since been updated to include current information and edited for clarity.