6 Tips For Motivated Tampa Bay House Sellers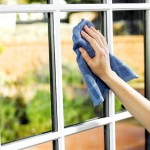 First and foremost, work with the best real estate broker you can find. Seems simple, but it will entail a bit of homework on your part. Call several Tampa Bay real estate companies, ask for the sales manager and request the name of their top residential seller. Set up an interview, check his or her track record and make your decision.
Accelerate the House Selling Process:
1. Price It To Sell
Your broker will suggest a price range based on recent sales of comparable properties in your neighborhood. If you're motivated to sell quickly at a fair price, go with the low end of the price range. Today's buyers are savvy and won't look at overpriced homes. And, you don't want to chase the market; it's a losing game that rarely works to the seller's advantage.
2. Get Rid Of The Clutter
Buyers want to mentally move in when they look at a house. They want to imagine their furniture filling rooms, their photos sitting on tables, their knick-knacks, their artwork, etc. To let their imaginations run wild, sellers need to de-clutter as much as possible, and then get rid of some more. Don't strip the place bare, but do keep it simple and open.
3. Give It A Deep Cleaning
Now that you've nixed the clutter, hire a crew to give it a professional cleaning. It's an inexpensive expense. Clean sells!
4. Don't List Too Long
Buyers are likely to make lowball offers on homes that have been listed for long periods. If your house doesn't sell in six months, consider taking it off the market for a couple of months so when it's back for sale it will seem like a fresh new listing.
5. Do The Sniff Test
You know how everyone else's house has a certain smell? Well, yours does too, but you're used to it so you don't smell it anymore. Ask a trusted friend to stop over, take a sniff and give you honest feedback. A subtle fresh, clean scent is what buyers like.
6. To Drop Or Not To Drop
That is often the question. But how much? Think about price brackets, and consider dropping into the next lower bracket since that's how most buyers shop. It will expose your home to a new and possibly larger market of buyers.
At Chris Hounchell & Associates, Chris is the owner, a broker and the leading sales associate, and there's no experienced broker in the St. Petersburg-Tampa area that will work harder for you. Contact Chris today at 727-642-9107 to set up an appointment.