It's part of the American dream to own your own home but it may not always appear so simple to obtain that goal.  Like any big undertaking, it takes planning and preparation to be successful.  If home ownership is your goal for the new year, we have the steps you need to take that will help you prepare for that dream to become a reality.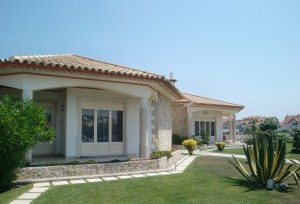 Fine tune your credit.  Analyze your credit report from each of the three major bureaus (TransUnion, Equifax, and Experian) for accuracy and areas that need resolution.  If you have judgments or liens against your name, pay them in full or establish a payment plan with the creditor before you seek out a mortgage.  If you find a error on your credit report, open disputes with the bureau(s) reporting the error and follow up to make sure the error is resolved.  On average, lenders will want to see a credit score of at least 650.  If your score is below this, make an extra effort to pay down outstanding debt on time, focusing on paying off debt with the highest interest rate first and close lines of credit you don't use.
Determine how much house you can afford.   Most buyers will need to finance their home purchase.  A listing price can't tell you everything you need to know about what you can afford.  Depending on how much money you put down will affect how much money you will need to finance.  You should evaluate your current monthly expenses (car payment, credit cards, student loans), then add in the monthly housing payment you want, and finally divide by your monthly gross income. (Example: $300 car + $250 credit card + $200 student loan + $1600 mortgage = $2350 / $5500 = 0.427 or 42.7%)   The golden number for most lenders is 43%.  This reflects the maximum debt-to-income ratio they're willing lend to.  If the number is at or below 43% you've found how much you can afford; if not you'll need to readjust the amount of money you can afford to finance.
Start saving and continuing saving.  Purchasing a home is not an inexpensive feat.  In addition to the down payment, you'll also need funds to pay closing costs.  There are a multitude of small expenses, such as hiring movers or a rental truck and purchasing new furnishings, that add up immediately after a home purchase.  Having a healthy savings account will help ease the burden on your daily living funds.  You should make saving a priority by employing the "pay yourself first" rule and put a predetermined amount of money into savings every paycheck before any other bills are paid.  If you've paid off a debt, such as a credit card, take the money you would have paid the credit card company and pay your savings account instead.
Play house.  You've calculated out how much you can afford for a monthly mortgage payment but before you meet with a Realtor you should put your plans into action and live on the budget you've determined for three to four months.  Doing so will allow you to get comfortable with the debt you're about to undertake or show you where your budget needs adjusting before it's too late.
Once you've prepared your financial house for an actual house, research and contact a lender to pre-qualify you and then begin working with a licensed Realtor who will help you find the house that will make all your preparations pay off.