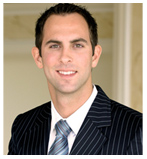 Choose Chris Hounchell & Associates, RE/MAX Metro –

Your Leading St. Petersburg and Tampa Real Estate Resource
The Chris Hounchell & Associates, RE/MAX Metro web site provides comprehensive information on St. Petersburg, Florida residential real estate as well as Clearwater and Tampa homes. We are the area's foremost resource for information and insights into all aspects of buying and selling St. Petersburg, Florida residential real estate, including luxury homes, condos, townhomes, waterfront property, Clearwater and Tampa homes, and short sales in St. Petersburg, Treasure Island, Harbour Island, St. Pete Beach and Madiera Beach, to name just a few.
We Help You Make Informed Decisions:
Our goal is to present you with the comprehensive, accurate and up-to-date facts you need to make informed decisions about buying Florida real estate. We provide our customers with experience, unparalleled product knowledge, industry analysis, professional service and absolute honesty throughout the entire buying and selling process. Our About Us page is our calling card. It explains in detail our experience, history, background,training, awards, affiliations and reputation. It gives you an overview of what we do and the benefits of working with Chris Hounchell & Associates. It also introduces our principals, Chris Hounchell and Lori Brown. You will find that Chris Hounchell & Associates, RE/MAX Metro is a company you can trust.
Use Our Valuable Tools for Buyers and Sellers:
We present you with a thorough glossary of real estate terms to help demystify what can be a confusing industry. There is a mortgage calculator to help pre-determine how much home you can afford before you begin the searching process. We offer information on our local school districts and a free home evaluation program to gain an understanding of how much your current house is worth. Be sure to check the Featured Properties area for our latest listings. You can also use our SearchProperties tool where you can access detailed information on available homes based on location, price range, square footage and property type.
Contact Chris Hounchell & Associates, Keller Williams Realty:
Our blog page contains weekly postings that highlight our recently listed properties as well as useful, topical information on neighborhoods, school districts, advice for buyers and sellers, short sales, tips for real estate investors, increasing your home's salability, insurance options and news of some of our team's recent activities. We encourage you to comment about our blogs. And of course, there is a section where you can contact us to request information on any realestate question you might have. We will respond to all inquiries. Please take some time to explore our site and discover all we can do to help you.