One of the growing trends in the "going green" movement is individuals establishing their own fruit and vegetable gardens. You don't need to own a large swath of land to be a budding farmer, a small patch of soil or even containers on a patio and a good amount of sunshine are all you need. We have some tips for what supplies you'll need and what you steps you need to take when setting up a backyard garden.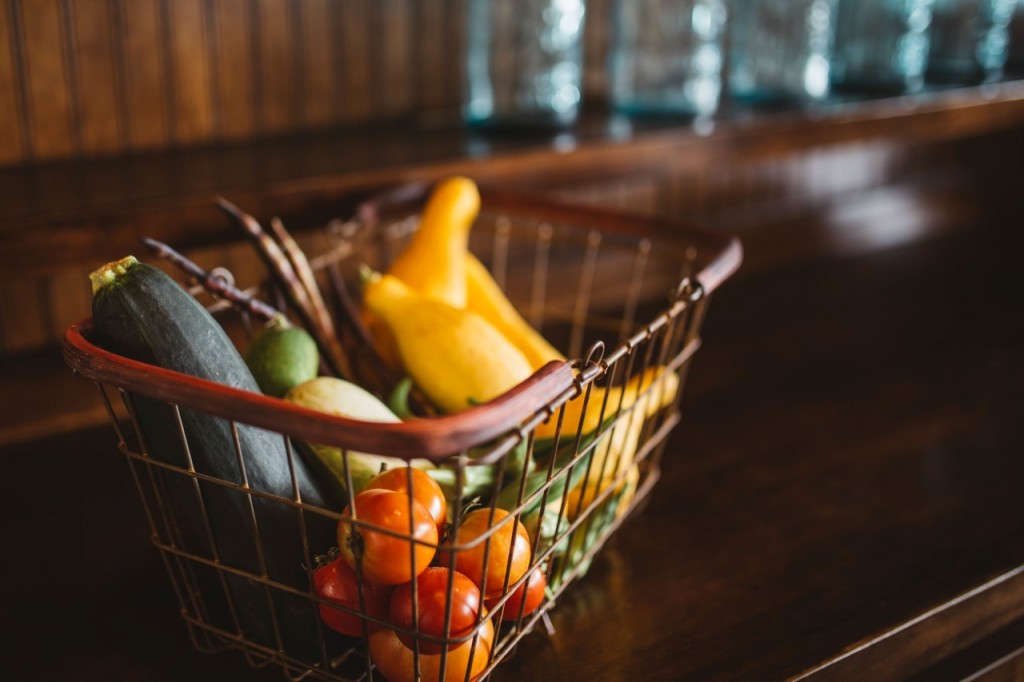 Plan Ahead
If this is your first attempt at farming, start small. Choose  three to four varieties of vegetables that you enjoy eating. Tomatoes, cucumbers, zucchini, and peppers are popular choices for those getting started. Once you've decided what you're going to grow, scope out an area on your property that will receive at least six hours of sunlight everyday. You'll also want to investigate what growing zone you reside in to help you determine when you should sow your seeds, transfer your plants outside, and expect your harvest. Finally, testing the pH of the soil you plan to use for your garden, if not using a commercially prepared mix, is also recommended so you can adjust it to meet your plants' needs.
Stock Up
Now that you've decided what you're going to grow and where you're going to set it up, you need to gather your supplies. If you'll be starting your garden from seeds you'll need to purchase seeds, peet pots or seed pots. You'll sow your seeds in these small pots six to eight weeks prior to planting outside. You'll also need potting soil designated for vegetables. If you are using containers for your plants be sure to get ones that are both wide and deep enough to support and sustain your plants. Whether you decide to plant directly in a garden bed or use containers, chicken wire is recommended to surround your garden to keep out pests who would like to sample the fruits of your labor. Tomato cages are also helpful to support not just tomato plants but also cucumbers and zucchini.
In the Thick of It
Once your area has experienced its last frost, you should harden your seedlings or store bought plants prior to transplanting them outside. To do this you should leave them in a shaded part of your yard for the majority of the day (being sure to bring them in at night), gradually increasing their exposure to the sun over a ten day period. Once harden you can transplant to your garden bed or containers. To ensure healthy plants you need to ensure they are receiving an adequate amount of water. A good rule of thumb is one inch of water per week, whether it comes from rainwater or from a hose is irrelevant. If the temperature is unusually hot or your plants look wilted extra water may be needed. You want to be sure that you don't over water though which could promote the growth of fungi and molds.
Keeping your garden free from weeds is another important task. Weeds will steal nutrients and crowd out your plants. While there are some safe chemical pesticides to use, many people who tend to their own gardens do so because they want to eliminate their exposure to such chemicals. Manually remove the weeds is the easiest and safest option. Using organic mulch between your crops will also help reduce opportunities for weeds to sprout up.
Harvest Time
After all the time and attention you've put into your garden, you'll be rewarded with beautiful looking produce but how do you know when it's ripe? Many experts say "if it looks good enough to eat, it is". So if it looks tasty to you, pluck it off the vine or bush and give it a taste. Many people find that their produce ripens all at once and experience a glut of vegetables. The best way to avoid this is to go out daily to see what has ripened and pick vegetables when they are relatively smaller. For instances, zucchini and cucumbers are best when they are no more than six inches long. This also goes back to why you should grow vegetables that you enjoy eating. And if you're still experiencing a large crop, give them away or see if any other neighbors many want to swap crops with you. It's a great way to get to know the people in your neighborhood.