St. Pete Means Art

–

Get Thee To A Gallery!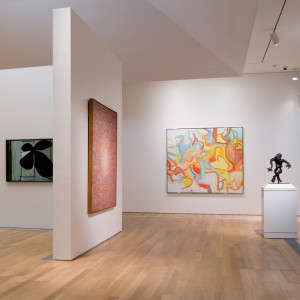 Art is truly in the eyes of the beholder, and in downtown St. Petersburg there's a wealth of art to behold.
As the greater St. Petersburg-Tampa area has evolved into an epicenter for performing and visual arts, new museums and galleries have sprung up offering an exciting variety of media from which to choose. To help navigate the myriad of choices, we're offering an extensive list of galleries and studios from which to choose. Please note that St. Pete's art scene is growing rapidly. While we've made every attempt to provide as complete a list as possible, we ask forgiveness from those we've inadvertently left out (that said, drop us a line and we'll do our best to include you in a future blog).
Top 17 Downtown St. Petersburg Art Galleries, Museums

&

Studios:
ARTicles – 1445 Central Ave., 727-898-6061, www.ARTiclesStPete.com – unique original artwork by local artists, custom framing.
Central Gallery – 540 Central Ave., 727-898-3997 – 19th Century Antiques.
Chihuly Collection presented by the Morean Arts Center – 400 Beach Dr., 727-896-4527, http://www.moreanartscenter.org – Permanent collection of master glass blower and designer, Dale Chihuly.
Craftsman House – 2955 Central Ave., 727-323-2787, www.craftsmanhousegallery.com – Fine American arts and crafts, on-site café and pottery studio.
The Dali Museum – 1Dali Blvd., 727-823-3767, www.thedali.org – Brand new gallery housing extensive collection of works by Salvatore Dali, museum store and café.
Donna Gordon Gallery and Studio – 625 Central Ave., 727-827-2811, http://www.donnagordongallery.com – Fine art gallery and working sculpture studio featuring works by bronze figurative sculptor, Donna Gordon.
Feathered Serpent Gallery – 1018 Central Ave., 727-824-8877, www.featheredserpentstpetersburg.blogspot.com – Contemporary Latin American fine art, jewelry, musical and literary events.
Florida Craftsmen, Inc., – 501 Central Ave., 727-821-7391, www.floridacraftsmen.net – Collectible artwork in glass, clay, wood, fiber and jewelry, exhibits.
Michele Tuegel Contemporary – 320 Central Ave., 727-823-1100, www.mtcontempo.com – Fine collectible arts and crafts, framing and design services.
Morean Arts Center – 719 Central Ave., 727-822-7872, www.moreanartscenter.org – Contemporary art exhibitions, café.
Morean Arts Center for Clay – 420 22nd St. S, 727-821-7162, http://www.moreanartscenter.org/content.php?id=30 – Working pottery studio, locally produced artwork, instruction, supplies, studio space, store.
Morean Arts Center Glass Studio & Hot Shop – 719 Central Ave., www.moreanartscenter.org/wordpress/glass-studio-hot-shop/ – Working glass blowing studio, daily demonstrations, store.
Museum of Fine Arts – 255 Beach Dr. NE, 727-896-2667, www.fine-arts.org – Extensive collection of European, American, Pre-Columbian and Asian artwork and photography.
Nuance Galleries – 2924 Central Ave., 727-209-2125, www.nuancegalleries.com – Fine art by US and international artists, custom framing.
Red Cloud Indian Arts – 208 Beach Dr. NE, 727-821-5824, www.redcloudindianarts.com – Native American artwork, jewelry, pottery, paintings, graphic arts, sculpture, weaving, carving, historic literature.
St. Petersburg Museum of History – 335 2nd Ave. NE, 727-894-1052, www.spmoh.org – Commercial airline exhibit, archives, collections, educational programs, special events.
Shapiro's Gallery of Contemporary Crafts – 300 Beach Dr. NE, 727-894-2111, www.shapirogallery.com – American crafts gallery, jewelry, clay, glass, wood, metal.
St. Petersburg has so much to offer the art enthusiast. Take time to explore the wealth of museums, studios and galleries our city has to offer.
Interested in living in St. Petersburg?  Give us a call 727-642-9107. We live here and love it!