Most people associate the Midwest and Plains states with being a prime area for tornadoes. But many are surprised to learn that Florida, especially the Tampa Bay area, can be a hot bed for tornadoes.  According to the Center of Science Education, the area sees an average of seven tornadoes per year per ten thousand square miles. In addition to flooding and wind damage, hurricanes and strong tropical thunderstorms can breed tornadoes.
Plan For a Tornado
Just like many of the safety tips we talk about, you should have a plan of action before the threat of a tornado every exists. Identifying the safest place in your home is the first step. The best place to be during a tornado is as low as possible. Most homes in Florida don't have basements so the first floor is your best option. An interior room with no windows, such as a bathroom or even a closet, will provide you with the most protection from debris. If you are in a condominium or high rise building, a reinforced stairwell is your safest spot. If you live in a mobile home, you need to find a substantial structure that is easy to relocate to should a tornado threaten your area.
Be Aware During a Threat
Tornadoes strike with very little time for people to react that is why the National Weather Service developed Tornado Watches. A watch lets people know a specific area will experience weather that could be right for tornado development. During a watch, you want to monitor your local news or weather outlets. You can prepare your home by putting away or securing outside belongings such as patio furniture, potted plants, and trash cans. Don't venture outside during a thunderstorm or hurricane to see if you can get a better look at the weather; you increase your cases of being injured by blowing debris or a possible lighting strike.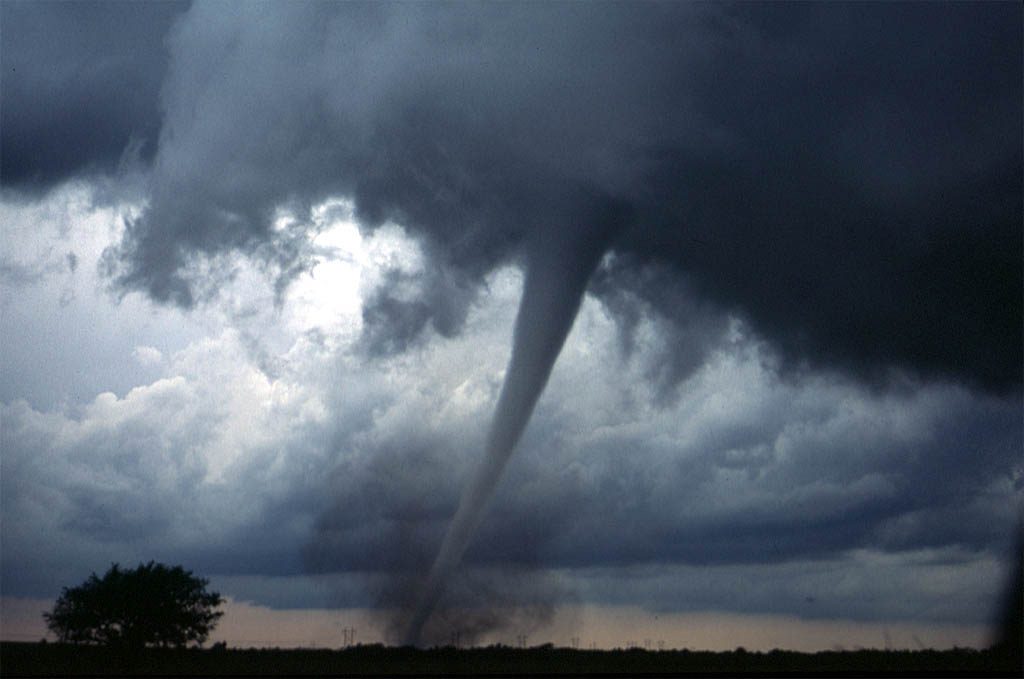 A Tornado Is Imminent
If a tornado is indicated on radar or visual confirmation is made, the National Weather Service will issue a tornado warning for a specific area. If your area is listed you should immediately get to the location you planned as your safe place. Continue to listen to local news reports and only leave your designated safe place after you have been advised the threat has passed.
After a Tornado
If you are in area that's been impacted by a tornado, keep your family together and away from debris and other threats such as downed power lines. Do not try to enter a damaged structure to retrieve any of your belongings. Also avoid smoking and using lighters or matches as their may be leaking natural gas in the area. Always listen and follow the direction of first responders and other officials.
While the chase of tornadoes is still relatively low in our area, being prepared for such an event gives you a better chance of staying safe should the situation arise.