It's common knowledge that Realtors work on commission. To those on the outside of the industry, it can seem like a fairly easy gig. A Realtor either secures a listing and waits for a buyer to make an offer or he takes a buyer out for a leisurely afternoon of house showings before they make an offer and sign a contract. It's expected that he will show up at the settlement table and collect his commission check. A Realtor's responsibilities go well beyond the "for sale" sign on the front lawn though. You may scoff at the commission amount but here's what Realtors do to earn their commission.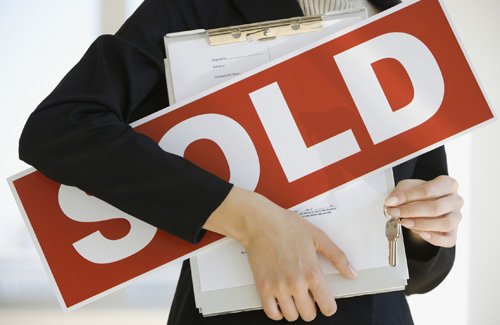 Marketing
Once a home is listed for sale, it's the Realtor's responsibility to make sure it's seen by the right people. Each home will need its own marketing plan and it's up to the Realtor to develop. What may work for a small two bedroom bungalow may not work for a multi-million dollar property and vice versa. Realtor's also need to front the costs of standard marketing tools (MLS listing, print advertisements, photographer fees).
Research
Before ever listing your home, a Realtor will research similar homes in the area and develop a comparative sales report. It's also known as "running comps". This report will help the Realtor set a competitive price and maximize your profit margin. Similarly, a Realtor needs to interview his buyer and find the best potential matches for his client's requests. Both are not as simple as running a search query on a computer. It requires reading through listings, sales records, and owning a professional knowledge of the area and current market attitude. This can take hours of work that is unpaid until the deal closes.
Leg Work
Many buyers and sellers know an offer is rarely accepted as it stands. Realtors can spend days negotiating and re-negotiating until their clients are satisfied. A Realtor's job isn't finished once the offer is accepted, either. It's now the Realtor's responsibility to draft the agreement of sale, have it executed, and delivered in accordance within the customary time frame. A Realtor will help organize and attend inspections, appraisals, and surveys. He may also communicate and resolve issues between the mortgage lender, title company, and/or other party to the contract.
This is a brief overview of what a Realtor does day-to-day. Of course, he also answers all of his client's questions and helps reassure his client when things don't go according to plan. And that commission check he receives at closing doesn't go directly into his pocket. All of the costs that were put out upfront will need to be paid out of the commission in addition to the brokerage fees agreed upon between the Realtor and his broker.