Tampa is the home to MacDill Air Force Base, which hosts operations for Central Command (CENTCOM). With such a large current and former military presence in the area the question of using a VA loan comes up quite often. We've gathered up the most frequently asked questions related to VA loans and provided you with the answers you want and need.
What is a VA loan and do I qualify?
A VA loan is a loan guaranteed by the Department of Veterans Affairs and financed through an approved lender. It can be used for the purchase a property intended to be used as a primary residence.
To qualify for a VA loan, you must meet basic service requirement in active duty, National Guard, or Reserves. The Department of Veterans Affairs determines each individual's eligibility but some of the basic requirements include one or more of the following:
90 days or more of active, consecutive service during wartime;
181 days or more of active, consecutive service during peacetime;
6 years or more of service in the National Guard or Reserves;
you are the surviving spouse of a service member who died in the line of duty or due to a service related injury.
If you are eligible, the VA will provide you with a Certificate of Eligibility (COE) that will certified to a participating lender that you are eligible to receive the VA loan benefit.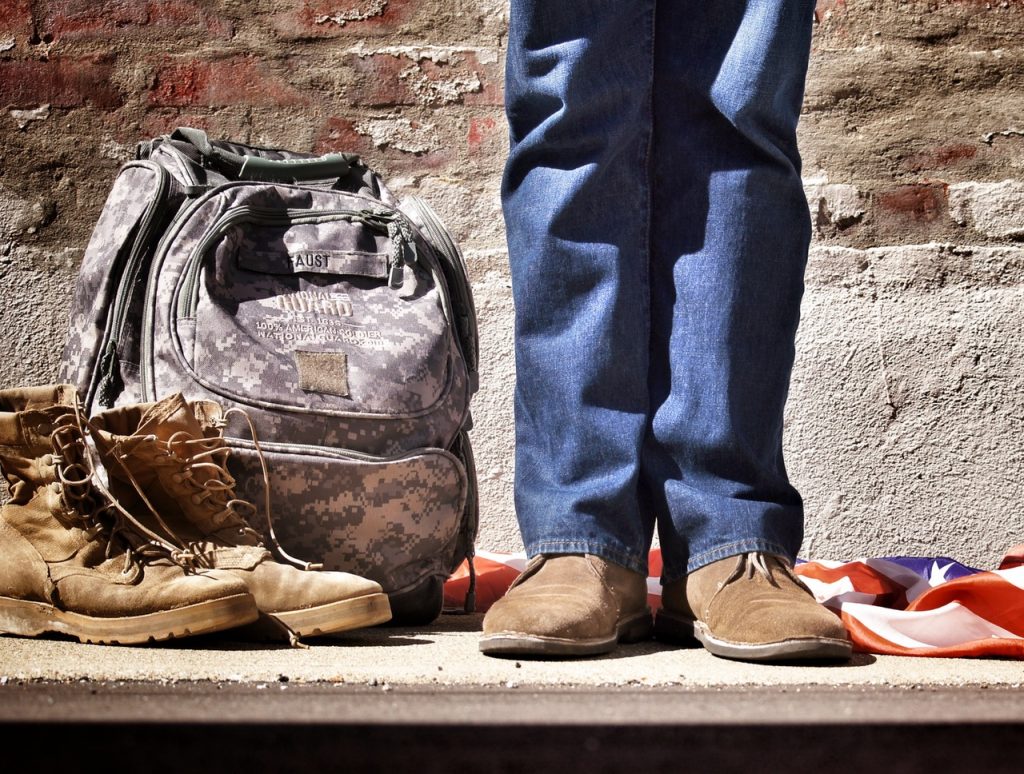 Who can give me a VA loan?
Not every lender is certified or willing to finance a VA loan. While there is no complete list of VA approved lenders, to determine if your lender is able to assist you, you can ask three questions:
Do you offer a VA loan product?
Do you underwriter locally or do you have a third party underwrite?
Are you LAPP (Lender Appraisal Process) approved?
Any lender who offers VA loan products should be able to underwrite their loan within their organization and utilize the LAPP system, which helps expedite your appraisal process and general loan processing.
Your Realtor or attorney are good sources of VA lenders.
Why should I use the VA loan instead of FHA or a conventional loan?
As an eligible service member, you should use your VA loan because it is a benefit that you earned through your military service. To not use it would be to a lose a hard earned benefit.
Similar to FHA guaranteed loans, the VA loan benefit helps buyers by requiring little to no money for a down payment. Unlike FHA and conventional loans, a VA loan does not require PMI; this helps keep the monthly mortgage payment at an affordable amount. The VA loan program allows borrowers to purchase a home up to $424,100¹.
I heard Sellers don't like Buyers who intend to finance with a VA loan?
There is a stigma with VA loans being difficult to process and close but recent updates to the process have made many of those issues a thing of the past. The VA does require any noted repairs on the home inspection be made prior to final approval. Sellers can feel like they are being "nit picked" but the VA is insuring the loan and wants the best possible asset for its borrowers. The VA requires the appraisal to be completed by their appraiser. Just like any other purchase, if the appraised value does not match or exceed the sales price, the price needs to be decreased or the Buyers must make up the difference in cash. Closing timelines are comparable to other loan products.
Will I have to bring money to closing with a VA loan?
Yes, you will need to bring money to the closing table. There are "allowable" and "non-allowable" costs that the Buyer is obligated to pay at closing. For "non-allowable" charges, another party must pay the amount due. There is no prescribe responsible party, it can be the Seller, the agents, or the lender. What the Buyers are responsible for at closing in addition to the allowable charges is the funding fee. The VA requires every borrower to pay a 2.15 percent of the total loan amount if the down payment is less than 10% and 1.15 percent of the total loan mount if the down payment is 10% or more.
Can I reuse my VA loan benefit?
Yes, you can. If you payoff a VA loan in full, you regain your full entitlement and can purchase another home with the benefit. If you don't use your full entitlement on a property and find yourself needing to move, you can rent out the first property and use your remaining entitlement to help finance your next home. It should be noted that after the first closing, any additional closing require a funding fee of 3.3 percent of the total loan amount.
We hope we've shed some light on the VA loan benefit and process. If you have specific questions please reach out to us and we'll be happy to help.
---
¹ This figure is as of 2017 and may be higher in some high value areas.