Little did C. Perry Snell know when he began developing his community in 1925 on a muddy mangrove swamp, Snell Isle would become a much sought after place to live in the Tampa Bay metro area. His designs included Italian and Spanish architectural styles and peaceful environments. Today, a memorial stands in Snell Isle Park honoring his foresight.
Snell Isle's boundaries start at the Snell Isle Bridge, which extends easterly along the shoreline to the Shore Acres Bridge, then along the shorelines of Eden Isle and Snell Isle Estates, 34th Avenue and Locust Street to Coffee Pot Bayou.
Own a Piece of History
Many of today's homes date back to the 1920's, some remodeled over the years, others exactly as they were originally constructed. In recent years, original houses, many directly on the waterfront, have been replaced by large, luxury homes priced in the millions. Despite the changes over the years, Snell Isles continues to offer buyers a wide spectrum of styles and price
ranges, all within a five-minute drive to downtown St. Petersburg, offering distinctive shopping, community parks, and a vibrant arts & entertainment scene. Over eighty (80) percent of the homes in the community have waterfront views or access.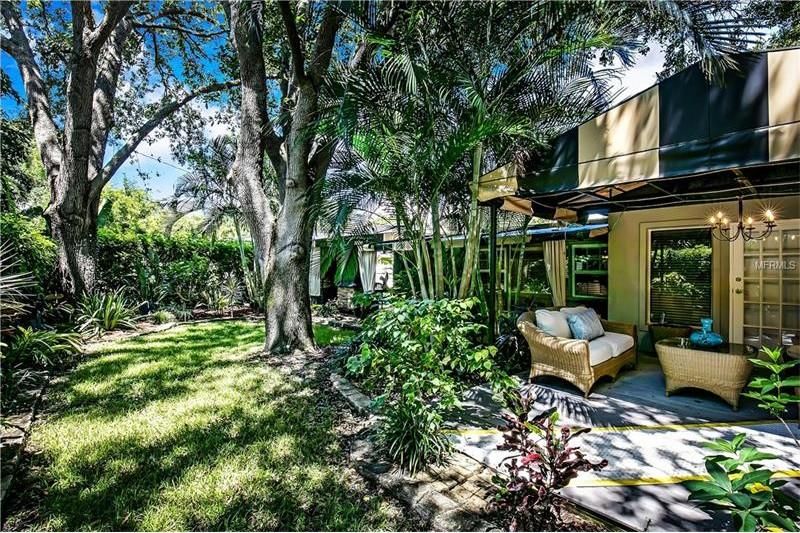 Today In Snell Isle
The Snell Isle Property Owners Association is a hands-on nonprofit corporation that carries on Snell's vision and protects the heritage of the area by guiding improvements and maintaining its unique way of life. The Association is responsible for recently restoring Snell Isle Park Plaza, complete with meandering walkways, original European statuary, and artwork Snell brought back from Europe at a cost of over $1 million (in 1920's dollars!).
Snell Isle is home to two churches, two schools, and a thriving shopping center on Snell Isle Boulevard. The site of today's St. Petersburg Women's Club was donated by Snell in 1928 and continues to be an active community organization dedicated to preserving the character of the area. The Snell Isle Marina is a very active center for boaters and a popular destination for west coast Florida cruisers.
In short, Snell Isle, especially the Brightwaters Blvd. area, maintains its reputation as one of Pinellas County's most desirable neighborhoods.
---
Editor's note: This post was originally published in September 2011. It has since been updated and edited for clarity and cohesiveness.