Home Security Systems Provide Theft Deterrence And Peace Of Mind While You Are Away On Summer Vacation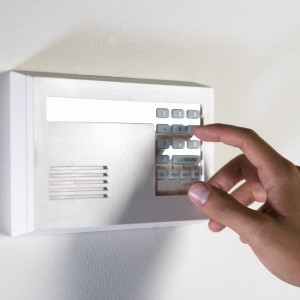 In a recent blog post we discussed steps you can take to have home security while you're off on summer vacation. The most important point is to make your home look lived in and active by following the suggestions we outlined:
Have work done while you're away
Install motion detectors and timers on exterior and interior lights
Put your mail and newspapers on hold
Don't tell Facebook and Twitter readers you're out of town
Have someone house sit your home.
One additional item deserving of its own blog is installing a security system, which is our topic today
Research indicates that a burglary is committed in the United States every 10 seconds. One in every 20 homes gets broken into. Barcley Estates, for example, is a St. Petersburg-Tampa neighborhood of about 283 households. If the previous statistic is applied, 15 of those homes will be burglarized. And if you purchased a home in the past two to four years, your chances of getting ripped off increase. Don't become a statistic. Security systems can provide theft deterrence AND peace of mind.
 

Choosing The Right Home Security System:
Determine the number of doors and windows you need to protect from potential intrusion.
Decide where you'd like to have control panels and keypads installed.
Consider your family's daily, and nightly, habits – is anyone up and about during the night? Does Fido roam the house while you're sleeping? Answers to these questions will help decide whether and where to install motion detectors.
Do you require professional 24-hour monitoring, or can you self-monitor your system by phone and Internet?
Do you prefer a wireless or hardwired system?
With this information in hand, it's time to choose whether to install a security system your self or hire a professional alarm company.
Assuming you'll be hiring a professional, consider checking with your local police department to see how much time it takes them to respond to an alert from a monitoring company and whether they'll recommend reputable firms. While you're at it, see if the police levy fines for false alarms.
Contact at least three alarm and installation companies. Recommendations can come from friends and neighbors, the Better Business Bureau, insurance underwriters, etc. Make appointments for them to come to your home for an assessment. Give them the info you've collected, and request written estimates so you can compare systems and features. Ask questions about anything you don't completely understand.
Make sure the company is licensed to do business in the State of Florida. While you're talking with them, ask whether they perform criminal screenings of their employees, what additional costs may be incurred, whether you will purchase or lease your equipment and the term of service. Have them demonstrate the use of the keypad and control panels they propose to install – whatever system you choose needs to be user friendly. Don't sign a monitoring contract for more than one year so you're not locked into a company with whom you no longer want to do business.
If you're considering a hardwired system, the installer will most likely have to drill holes in your home for the wiring. Is this something you're OK with? If you're considering a wireless system, ensure that the transmitter is strong enough to cover your entire premises.
Once installation is complete, and while the install crew is still on-site, have your representative thoroughly explain how the system works. Make sure all your questions get answered. You want to be sure you and your family members all fully understand how the system is armed and disarmed from any keypads in your home. You also want to avoid being charged for false alarms by your police and fire departments.
 Other Security Products For You To Consider:
Inside and/or outside motion detectors
Smoke detectors – for early warning of fire and/or smoke
Glass break detectors – recognize the sound of breaking glass
Panic buttons – hand held or strategically located
Pressure mats – under rugs to detect unwanted footsteps
Closed-circuit TV – monitor inside and/or outside unwanted movement
Key fobs – allow you to arm and disarm systems remotely
Lastly, many insurers offer homeowners discounts of between 2% and 20% when a security system has been installed. Be sure to discuss which options will provide you with the greatest savings.
Now, enjoy your peace of mind and go on summer vacation.