Floods are the number one natural disaster in the United States. According to the National Flood Insurance Program, the average flood insurance claim over the late five years is $46,000.00 and the average policy premium is $700.00. Homeonwer's insurance policies usually do not cover losses due to floods and many homeowners in flood prone areas are left unprotected.
Hurricane season is ramping up and Florida is no stranger to falling victim to the storms. Flooding can damage your home's structure as well as your personal property. Now is the time to talk with your insurance agent to make sure you have the coverage you need.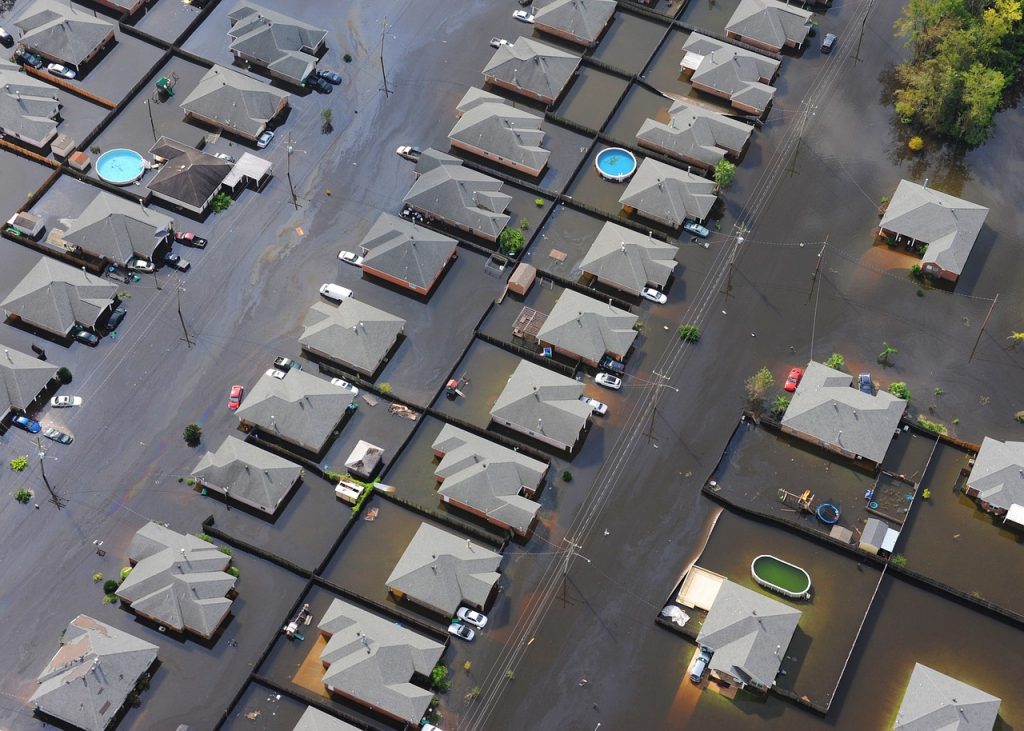 10 Facts About Flood Insurance
Flood Insurance rates are determined by the NFIP, National Flood Insurance Program, and are administered by FEMA, the Federal Emergency Management Agency.
All companies offering National Flood Insurance do so at the same price, which is determined by the property's flood risk zone area.
A community's flood risk zone is determined by FEMA. Find out which zone your home is in at FEMA's Map Service Center.
Homeowners in areas designated as high risk for flooding are required to purchase flood insurance. In certain areas, flood insurance is required by the Federal Government to secure FHA and VA loans.
Most lenders require properties located in high risk for flooding areas to have flood insurance sufficient to cover the balance of the mortgage. If coverage is not secured or lapses, lenders have the right to assign insurance for the homeowner.
Coverage includes Building (structure, above ground appliances and property considered part of the building – to a maximum
of $250,000), Contents (clothing, furniture, some appliances, carpets – to a maximum of $100,000) and Replacement Cost (applies to single-family dwellings and residential condominiums).
Preferred Risk Flood Policies are available to owners of one-to-four family dwellings in low to moderate flood hazard areas to protect their home (to a maximum of $250,000) and contents (to a maximum of $100,000) in the event of a flood. Replacement cost coverage is also available for single-family homes and contents-only coverage is available to renters.
Anyone can buy flood insurance if their community participates in the NFIP. If eligible, policies must be purchased through an insurance company participating in the NFIP.
Flood insurance only covers physical damage caused by flooding up to the cost of actual damages or to the policy amount limit.
An existing flood insurance policy may be transferred to a new owner without a lapse in coverage.
Consideration For Flood Insurance Premimums
Year your home was constructed
Building occupancy
Number of floors
Location of contents
Your property's Flood Risk Zone
Location of the lowest floor in relation to the elevation requirement on the flood map (newer buildings only)
The deductible you choose and the amount of building and contents coverage
When compared to the cost of rebuilding your home, replacing your personal effects, and housing yourself during that time, flood insurance should be an easy choice. The process has become more streamlined in the last ten years after the hard lessons of Hurricane Katrina. To help ensure the process goes smoothly should you need to file a claim, we recommend you take a yearly inventory of your home and your personal possessions. A video makes an excellent record and will help in case you have a claim. Be sure to store your inventory in a safe place such as a safe deposit box. Additional flood insurance questions may be answered by visiting FloodSmart.gov.
---
Editor's note: This post was originally published April 2011. It has been updated with the most recent information and edited for clarity and cohesiveness.