You've found your new house or you've sold your old one, either way you need to put together a plan to move yourself and your belongings from one house to another. Having a well thought out and detailed plan will help ensure your move with be as smooth as possible. Follow our moving timeline to help you have the best move possible.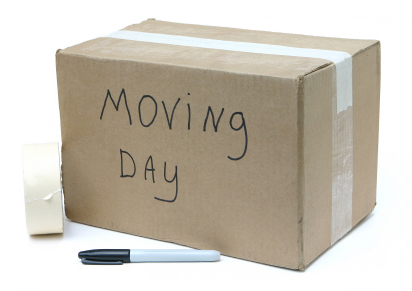 Two Months Out
Contact a moving company for a detailed estimate or reserve a moving truck if you're moving yourself.
Take inventory of your belongings; be sure to note serial numbers of large ticket items; take pictures if possible.
Begin sorting through your items into three categories: keep, donate, trash.
One Month Out
Submit a change of address form with the post office.
Contact utility companies to end service at your old residence and begin service at your new residence.
Arrange insurance policies for new residence and make any necessary changes to your automobile coverage.
Obtain records from schools, doctors, dentists, attorneys, and accountants.
Register children with new school district; notify current school of your plans.
Three Weeks Out
Begin packing items that don't see a lot of use.
Begin using items that can't be moved such as frozen and canned food.
Arrange transportation for yourself, children, and pets.
Coordinate cleaning of your new home before you move in.
Two Weeks Out
Have your cars serviced.
Pack all about essential items.
If moving into a building, schedule use of the elevators with the building's management.
One Week Out
Pack essentials and take them in your car; don't load them onto the truck.
Close bank accounts and safety deposit boxes.
Confirm movers packing, pick up, and drop off dates.
Day Before
Empty your freezer and refrigerator.
Set aside items you will carry yourself.
Arrange to deliver the keys to the new owners after the you move out.
Day Of
Make sure someone is available to supervise and answer any questions the movers may have.
Once your belongings are loaded onto the truck, walk through the house to make sure no items were left behind.
Do a quick clean of the house to leave it in broom swept condition.
Say "goodbye" to your former home.