Many Americans feel that one of the cornerstones of the American Dream is home ownership. It's not secret the market is still recovering from the recession years but with considerable improvements in home values over the last two  years coupled with still incredibly low mortgage interest rates, now is a fantastic time to take hold of your American dream.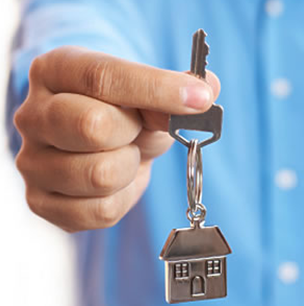 Get Started
Check your credit history. You want your credit score as high as possible and your report needs to be squeaky clean. Aim for a score of at least 620. Remember – errors are not uncommon. If you find mistakes, contact the credit agencies immediately, as resolving them can take a lot of time and effort on your part.
Set your home buying budget and lifestyle budget and try it on for size for a few months. If you find that a larger mortgage payment makes your financial situation too tight for your liking, consider putting down a larger down payment or shopping in a lower price range. Only you know what you can afford, but the rule of thumb is approximately 2.5 times your annual gross income.
Get your mortgage pre-approved. Before you begin looking for your home, meet with a lender, review your finances and find out how much you can borrow. This will further help you determine a realistic price range, and could speed up the closing process.
Be sure you have ample funds available for a down payment. Lenders prefer 20 percent, but some will accept as little as 3.5 percent of the purchase price.
Seek Out Professional Help
Buying a home is complex. One of the key components to buying is working with an experienced, reputable and trustworthy real estate agent. He or she will be familiar with the local market and its fluctuations. They'll also be familiar with different neighborhoods, local schools, and have on hand recommendations for inspectors, contractors, and engineers you may want to hire to thoroughly analyze the property before you make an offer. By working with a trusted and experienced real estate agent, you're hiring a professional to help guide you through the buying process.
Once you have hired a Realtor, he or she will help you search for properties, advise you on how to make the best possible offer, draw up the necessary documents once an offer has been accepted, and guide you through the steps necessary to reach the closing table. Your relationship with your agent is a partnership so don't feel hesitant to ask questions, voice your concerns, and have the Realtor advocate on your behalf.
Hounchell & Associates stands ready to provide you with unparalleled product knowledge, in-depth industry analysis, professional service and the honesty that has earned us a reputation for being a leader in the general real estate, pre-foreclosure, short sale and foreclosure markets in the Pinellas County area. Contact us today at 727-642-9107.
---
Editor's note: This post was originally published in January 2011. It has been updated to reflect the most current information and edited for clarity and cohesiveness.