As with everything else, trends come and go when it comes to homes and their features. In recent years, homeowners have stepped up their entertaining game and upgraded their kitchens, living areas, and backyards with more space and tools used to make their guests comfortable. Backyard entertaining has increased as well and no longer will just a patio or deck with some seating make do; now it's about turning their backyards into outdoor living spaces and the newest and most often added upgrade in the home fire pit.
While fire pits make an inviting addition to any backyard and allow for use of the area even in the cooler months, it's important to practice fire pit safety every time a fire is lit.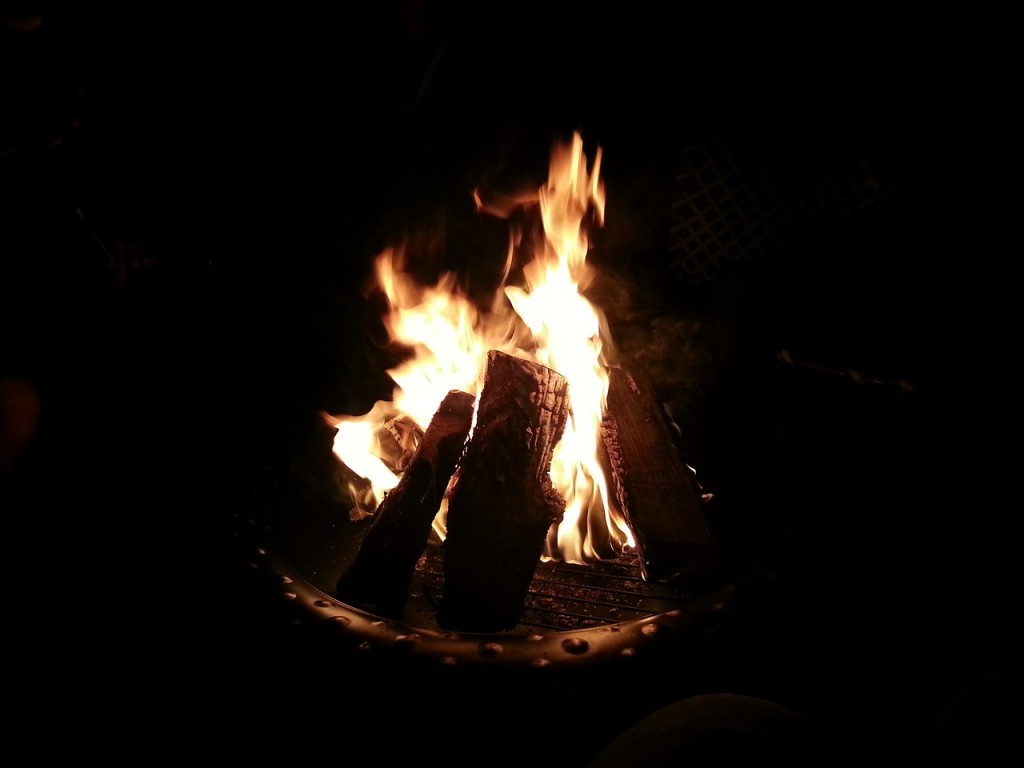 Materials &  Assembly
It's important that you select the appropriate materials and assemble according to the manufacturer's instructions or in the case of a homemade fire pit, you construct it using fire proof materials that are not damaged. Make sure the fire pit is placed on a level fire proof base such as sand, concrete, or a composite.
Fuel
Most fire pits will use wood but some professionally installed and some box store models can use natural gas or propane. If using wood, make sure the wood is dry (avoid pine and cedar types of wood) and pieces are small enough to fit into the vessel of your fire pit. Never use gasoline, lighter fluid, or any similar combustible to start a wood fire; scrap newspaper and kindling are the best ways to start a fire but many stores sell fire-starter logs for under ten dollars. If your fire pit uses natural gas or propane always check the valves and hoses before starting the fire. Be sure to turn off all gas sources after you're done using the fire pit.
Location
It's important that you set up your fire pit in accordance with local and state laws as well as within the requirements of your homeowner's insurance policy. It's recommended that a fire pit be a minimum ten feet away from any building. In Florida, state law requires that any fire be a minimum of twenty-five feet away from brush or trees. Further, fire pits should not be placed under any covering such as a tent or lenai.
Enjoyment
Make sure all children and pets are supervised by an adult at all times around any fire. Flames should be no more than a foot high. If winds are stronger than 10 mph consider extinguishing the fire. Keep a safe distance, about four feet, away from the fire at all times. A fire extinguisher rated for wood or liquids (depending on your type of fire) should be readily available at all times.
A fire pit can warm up any backyard area and be a safe way to enjoy another area of your home year round.