You may have done some serious home improvement projects, hired a cleaning crew to deep clean everything, and staged your home like a professional in preparation for your home to be photographed for listing. But once those pictures are published and the sign is out front you still have to live in your home.  Real life is rarely ever as spotless as those listing pictures.  You want each of your showings to put your home's best foot forward. That means making the house look like it did in those listing pictures each time a potential Buyer walks through the door.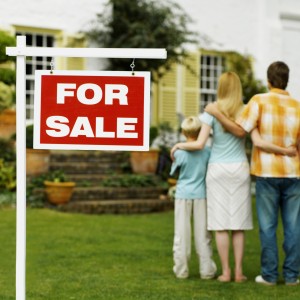 It's impossible to keep your home "show ready" every single day, right?  Wrong! You can and should.  A clean and orderly house allows for potentials Buyers to see the house – not your piles of laundry – and picture themselves living there. You don't need to hire a live in house keeper though, just take small steps to keep the house clean and orderly all week.  Here's how you can do it:
Daily Preparations
Sweep and mop floors; vacuum rugs and carpets.
Wipe down counters and fixtures in kitchen and bathroom.
Wash dishes or run dishwasher and put away.
Make beds.
Hang up coats and keep shoes, back packs, and sports equipment put away.
Put away toys at the end of the day.
Put mail away immediately; throw out or shred those items that you do not need.
Water the lawn and plants.
Weekly Preparations
Scrub the bathrooms and kitchen.
Dust furniture, blinds, and ceiling fans.
Wipe windows and mirrors with window cleaner.
Mow lawn and weed flower beds.
Immediately Before Showing
Use a laundry basket or large container to round up any loose items; hide the basket in your car until after the showing.
Secure personal effects, important documents, or other similar items.
Take out the garbage.
Close all cabinets and drawers.
Close toilet lids.
Open all interior doors.
Open blinds and curtains to allow in natural light or turn on the lights.
Make sure animals are crated or taken with you during the showing.
Make sure the outside of the house is clear of any debris or trash.
These lists seeing daunting but in reality they take only a few minutes out of your day and a few hours once a week to complete. If you have previously gone through your personal effects and purged items you no longer use or need, you'll have even less to clean or move in preparation for a showing.
---
Editor's note: This post was originally published October 2014 and has since been updated and edited for clarity & cohesiveness.