When you think of priceless collections of art, many people think of the Metropolitan Museum of Art in New York or the Louvre in Paris but Tampa Bay has it's own center of culture and arts right in St. Petersburg thanks in part to museums such as the Morean Arts Center.
The Morean Arts Center features contemporary art from local artists and a 10,000 square foot permanent collection of blown glass from artist Dale Chihuly.
Since it's  July 2010 unveiling in downtown St. Petersburg, the Chihuly Collection has attained star status in a city rapidly turning into a cultural mecca. The St. Petersburg installation is the only permanent collection of Chihuly's work, anywhere.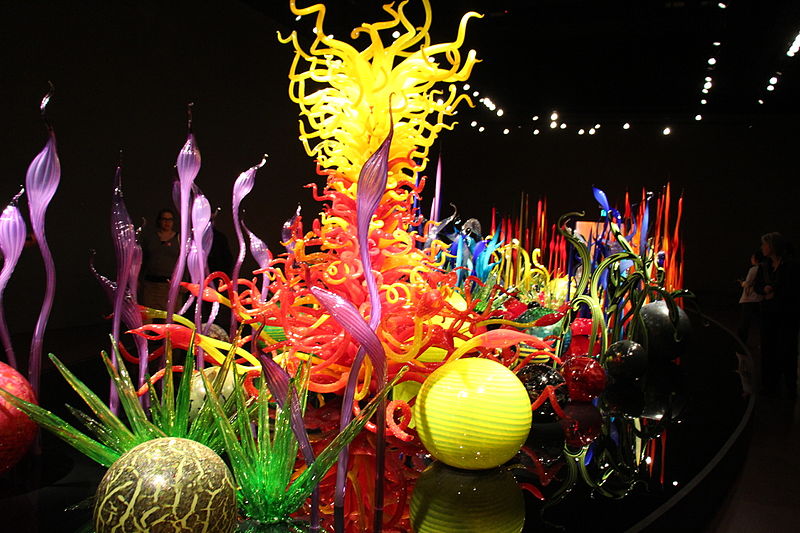 Part of Chihuly's "Sealife Stoppers" series, resemble fragile, finely sculpted marine creatures made from hand-blown glass bursting with lustrous color and texture. Sea flora and fauna are recurring themes in many of Chihuly's creations, and seem very much at home in the Collection's downtown, bayfront Beach Drive location.
Be sure to include a stop at the Chihuly Collection the next time you're looking to boost your cultural quotient. The Collection recently moved and is now located at 720 Central Avenue, St. Petersburg. They're open from 10 a.m. to 5 p.m. Monday through Saturday and noon to 5 p.m. Sundays. Call them at 727-896-4527 or visit them online at moreanartscenter.org.
After your visit to the Chihuly Collection, take a stroll of less than a mile to the Glass Shop & Hot Shop, and witness resident glass artists creating unique pieces while a narrator explains each step of the process from vision to completion. The Hot Shop is located at 719 Central Avenue (on the corner of 1st Ave N & 7th St). For more information call them at 727.822.7872.
This is another reason why we love living in St. Petersburg, FL.  Are you ready to make your move?
---
Editor's note: This post was originally published in March 2013. It has since been updated and edited for clarity and cohesiveness.