There are more renters in the United States than there has been in the last five decades. There are numerous reasons why people rent; millennials just getting their adult lives started, a military family with a short term assignment, or just someone who simply doesn't want the responsibilities of being a home owner. Whatever the reason for renting, you want to feel at home and that can be difficult to achieve that feeling if you're living in a place with bland off-white walls. It's important to feel at home where you're living and it can be done.
Get the Okay
Have a discussion with your landlord and find out what changes he or she will allow to the property and which they won't. Some landlords may be willing to allow a tenant to paint as long as the landlord has the final decision on paint colors or if the tenant returns the property with the original paint color. It's best to get the approved changes in writing before proceeding.
Decorate With Purpose
Working with bland basic like beige walls or carpet can actually be a perk. Design each room or the entire home with a theme. If you need your bedroom to be restorative, choose bedding and curtains in calming shades and don't skip on the blackout variety. You can turn your bathroom into a spa with lush towels, candles, and an updated shower head. Make mindful choices that you will enjoy instead of just making do.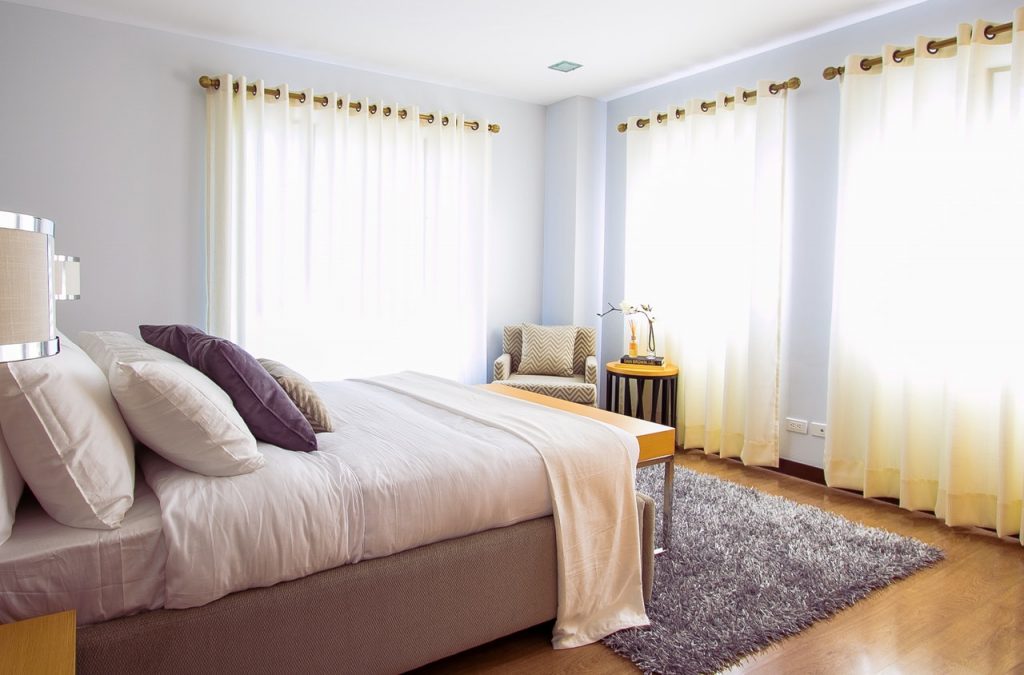 Disguise Problem Areas
No property is ever picture perfect but when you're a renter it's not an easy fix. To hide or improve the less desirable features of your rented home don't be afraid to use accessories. If a room makes you feel claustrophobic use a mirror to give the illusion of more space. Lamps with bright bulbs can light up dark corners and area rugs can hide the ugly shade of carpet.
Home isn't just the place you rest your head at night; it's also your neighborhood. Get out and explore your new neighborhood. Introduce yourself to the neighbors and find what makes the area special.